2013 autumn and winter GIOIA PAN Pan Yiliang knitting advanced customization conference will be held April 13 at 13: 30-14: 15 in 2013 (spring) Shanghai International Textile and Apparel Exhibition grand, want to open up a vast market in the Mainland.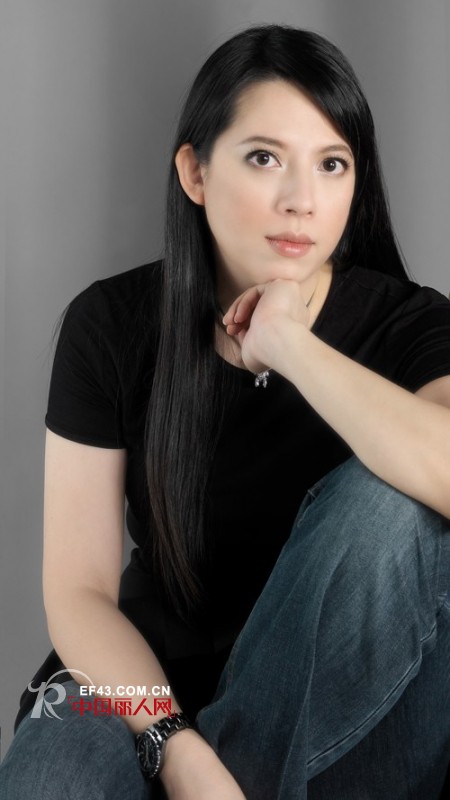 Ms. Pan Yiliang, GIOIA PAN Brand Design Director
Ms. Pan, who is currently the design director of GIOIA PAN, enjoys the title of "Queen of Knitwear" in the fashion design industry in Taiwan. She integrates the traditional knitting technology with today's popular elements. The modern design has got rid of the rigid traditional knitting Impression, will be advanced custom knitting into a new fashion vitality. The launch of its own designer brand GIOIA PAN will attract many eyeballs: the concept of conference to black-based colors, the designer uses a pure single color to weave a structural collapse, in a strong Insecure and unbalanced state, showing a mysterious style. Clothing version of the design is also unusual, coupled with the surrealistic post-processing methods, first saw the clothing entity will be pulled into a dark thinking space, but this space is quiet and clear, meticulous. As the designer himself is thinking of creation, is to create a new thing with a simple and calm attitude.
Sophisticated hand-made fully demonstrated the fine quality of high-end customization: from time to time in the newer era of science and technology, but returned to the most simple handmade method to show the sophistication and integrity of clothes. In addition to pure knitwear, the clothing will also see a lot of hand-knit elements mixed in different categories of men and women in the thick black under the use of detailed structure embellishment, bringing out the overall visual effects, the other also The use of knitted pattern design and experimental clothing version of the model, creating a new style, so that the whole layer of clothing show a more intense sense of hierarchy.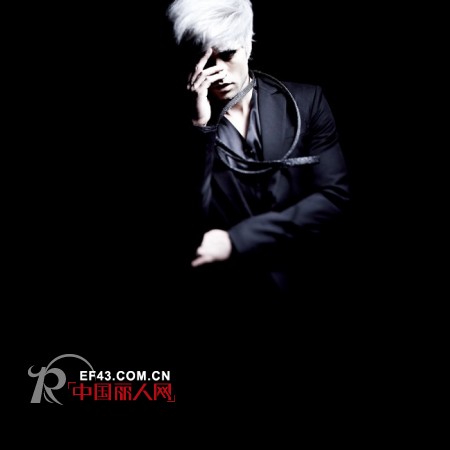 It is reported, GIOIA PAN brand by virtue of the uniqueness of its products and tailor-made services have been distinguished throughout the world by virtue of the high-quality platform for the Spring Mart in the mall, this trip to Shanghai will also open up a vast market in mainland China space. GIOIAPAN PAN YI LIANG Introduction Taiwanese fashion designer Pan Yiliang, who enjoys the reputation of "Queen Knitwear," was a graduate of the Department of Textile Design at Japan's Culture and Apparel Institute and a master's degree in Fashion Research Institute at Fu Jen Catholic University in Taiwan. Gioia, a symbol of joy and optimism, started her own brand GIOIA PAN in 2001. She is devoted to the research and innovation of knitting technology. She has continuously developed various kinds of knitted garments to amaze the industry. At the same time, traditional knitwear combines popular elements and escapes General knitwear stereotypes, given the new fashion life.
In addition to using knit drape characteristics to show the feminine lines, Pan Yiliang also pays special attention to knitting and leather, silk, silk, gauze and other materials with a combination of different elements to Austria Swarovski crystal elements to be decorated, finishing touch effect. In addition to GIOIA PAN brand gp butterfly symbol as the core element, the introduction of a very sense of design necklaces, earrings, knit flower brooches, shawls and other accessories accessories, the development of diversified brand of peripheral products.
Unlike ordinary knitwear in the market to cut and produce automatic machine tailoring, GIOIA PAN use exquisite handmade knitwear, all knitted goods are handmade, and strive to unique knitting techniques, attention to texture and sophistication, a Needle without any negligence. GIOIA PAN pays special attention to the "uniqueness" of its products. It offers tailor-made and distinguished services tailored to each individual's different body conditions and needs in a small number of different styles. The brand spirit strengthens the after-sales service of the goods, so that the customers can have the unique wearing taste.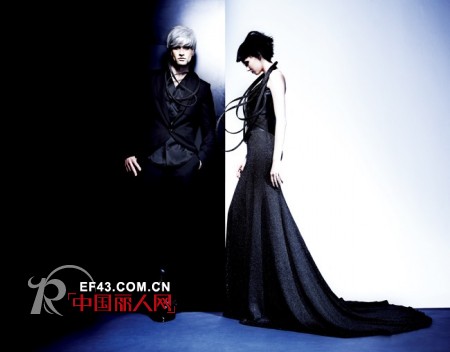 GIOIA PAN brand after the introduction of much attention from all walks of life, often invited to celebrities dressed celebrities to attend the event costumes, such as the won the 2007 Miss World Miss Zhang Zailin, China, the entry of the series of dresses that come from the hands of Pan Yiliang. In addition, the cooperation of the artist modeling are countless, across the Taiwan Strait, the major brands are also warmly invited to exhibit, such as Mercedes-Benz, Bvlgari, DHC, Estée Lauder, Folli Follie, Lancôme, Shiseido, shu uemura, Swarovski, rich Royal jewelry, Japan Tianzhu pearls, count tables.
GIOIA PAN has been invited to participate in international large-scale fashion shows on many occasions such as China International Fashion Week (Beijing), Hong Kong Fashion Week, Shanghai Fashion Week, Kuala Lumpur Fashion Week, Busan Fashion Week, Singapore Fashion Week and Paris Fashion Fair in France , Won the awards of "Design Achievement Award" by Shanghai Fashion Week 2003 and "Best Women's Design Award 2007" by China International Fashion Week, winning the top ten fashion collections in 2008 and 2009 Designer Award "for three consecutive years 2010,2011,2012 won the Golden Award nomination," 2011 Best Women's Brand Award ", Hercynian Fashion Week International Fashion Designers Award," 2012 Best Fashion Brand Award "and selected as the 2012 most attractive Chinese designer brands and many other important awards.
We are offering a quality approved range of Blank Medal to our valuable client`s. This range is available in various patterns and can be customized as per the client`s specifications. Blank Gold Medal come with unique designs engraved on them. These are offered to our valuable clients at most effective rates.
Different plated color choice: Gold, silver, copper, antique gold, antique silver, anique copper, antique bronze, black nickel,matt black, matt gold, matt silver, matt nickel, shinny nickel, chrome, bronze and different colorful plating, etc...

Blank Medal
Blank Medal,Blank Medals For Engraving,Blank Award Medals,Blank Gold Medal
Shenzhen MingFengXing Art & Craft Products CO., LTD. , https://www.mf-gift.com