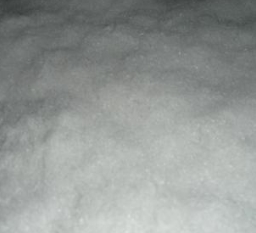 Wang Keli, deputy secretary-general of the China Cotton Textile Industry Association, said that "this year has shown a transformation from pure cotton products to chemical fiber and blended products." A few days ago, the China Cotton Textile Industry Association released the "2013 China Cotton Spinners Product Development Status and Development Report," pointed out that In the face of severe raw material problems, the proportion of cotton fiber used has been reduced from 60% to 40%, and non-cotton fibers have become hot spots.
Non-cotton fiber is concerned that "cotton as the main raw material of cotton textile production enterprises accounts for more than 70% of the cost, cotton prices, circulation issues, etc. are important factors affecting the economic operation of cotton textile." Wang Keli introduced that domestic cotton prices continued to rise last year In international cotton prices, even close to or higher than some international cotton yarn finished products, the profitability of cotton textile enterprises declined, and the export competitiveness of cotton-related products was seriously frustrated.
In this situation, companies are constantly seeking new ways to survive and improve their competitiveness. According to industry insiders, ultra-imitation cotton fiber has high performance and is a low-carbon, environmentally-friendly product. The market has given great attention. It is understood that ultra-imitation cotton products can be dyed and the finishing temperature is lower than that of common polyester products, which can greatly reduce energy consumption, reduce the emission of pollutants, and effectively reduce production costs.
In addition, as the only kind of elastic staple fiber in the world that is currently industrially produced, Shusheng Yarn can be blended with almost any fiber, and develops yarns of various structures and properties, and is used in the production of denim, yarn-dyed, and knitted fabrics. Has been applied to create a new era of non-spandex stretch fabric.
The report pointed out that the development of new textile materials has demonstrated the trend of high performance and multi-functionality, and the use of flame-retardant fibers, antibacterial fibers, jacket fiber, cool silk, moisture wicking fibers, aramid fibers, glass fiber, etc. developed yarn The application fields of line products are continuously expanding and gradually penetrate into the fields of clothing, home textile, medical care, aviation, information, etc., and bring new development space to cotton spinning enterprises.
It is worth noting that since the beginning of this year, the export of cotton textiles has shown signs of improvement. Statistics from the General Administration of Customs show that from January to March, the cumulative export value of cotton textiles was 6.35 billion U.S. dollars, a year-on-year increase of 15%, and the growth rate continued to increase slightly.
The pressure on cotton spinning companies has not diminished. "Although the cotton policy has been loosened, it is still in the discussion stage," Sun Ruizhe, vice president of the China National Textile and Apparel Council, pointed out at the 15th National Conference on New Textile Product Development, the issue of cotton spreads at home and abroad. It is difficult to improve this year. According to a survey conducted by the China National Textile and Apparel Council, 54.2% of sample companies believe that the issue of raw materials is the primary issue affecting the operation of the company.
At present, the textile industry is still facing various external risks. The pressures and difficulties suffered by enterprises have not yet been significantly reduced, especially for SMEs. "Cotton enterprises should accelerate industrial upgrading, increase productivity, save energy, accelerate product development and increase product added value," said Wang Keli.
It is reported that the innovation in the textile industry continues to advance, and the application of continuous production equipment and processes such as the collective doffing, splicing, and splicing of fine spinning machines has substantially increased production efficiency; embedded composite spinning technology has been applied to the cotton spinning industry, changing Short fibers less than 20 mm can not adopt the history of ring spinning; jet vortex spinning not only adapts to the spinning of purified fiber materials, but also shortens the spinning process, reduces the traditional spinning process, and effectively improves the spinning Efficiency and cost reduction.
However, environmental pressure is also increasing. Hu Faxiang, chief economist of China Textile Information Center, pointed out that this year, the state has begun to implement new mandatory standards for industrial pollution discharge, greatly raising the limit value of the chemical oxygen demand emission concentration, so that the cost and survival of the textile sub-sectors such as printing, dyeing, wool spinning, and linen spinning The pressure has further increased.
Womens Tennis Clothes,Sporty Wears,Cycling Tops,Cycling Wear
YANGZHOU XIANGYU GARMENT CO.,LTD , https://www.yzxygarment.com