You may have identified the brand name, you may have your style, you do not want to change yourself, do not want to change style, then you have to identify a brand, the brand is not only a style, it will let you try a variety of styles,
RHAMARE Rui Mier maybe you know it well, maybe you have not known it, then today Xiaobian let you know, RHAMARE Rui Maili women's clothing was invited to attend the Central China Commercial Real Estate Summit, as the Shenzhen representative of this summit One of the brands, the only women's brand in Shenzhen, you should also believe RHAMARE Rui Mier's strength.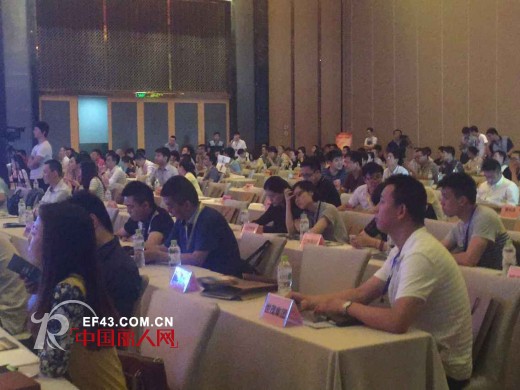 Central China Commercial Real Estate Summit site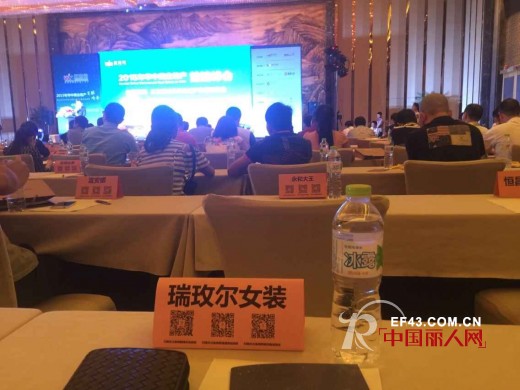 Central China Commercial Real Estate Summit Rui Mierre
The Central China Commercial Real Estate Summit grand opening in Wuhan Wanda, for the rise of central China commercial real estate development for the second and third tier cities looking for new opportunities for commercial real estate and major brands for accurate and efficient docking, but also thanks to the organizers invited us to Ruei Mei Seoul, honored to get your appreciation, I believe Rui Mail will not let you down.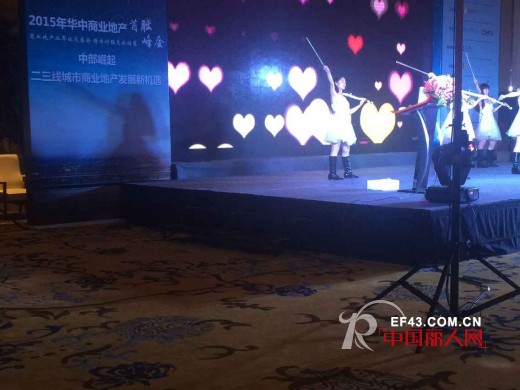 Central China Commercial Real Estate Summit live performances
Rui Maili women's future development will be getting better and better, always try to see back, destiny is in their own hands, as long as I believe it will be able to create a miracle, do not be too late to come too late, after which you are grateful to work hard now Own, Rui Mailir women awake your eyes, from European and American urban culture, interpretation of self-confidence, individuality does not assertive temperament, I believe your "eyes."
Flame retardant clothing are garments made of fabrics with flame retardant properties that protect workers from fire. According to the style can be divided into FR Coveralls, FR Jackets, FR Shirts, FR Pants , FR Suits , FR Bibs , FR knitted t-shirt and so on. Customers can choose the style that suits them according to their working environment, and we support ODM.Customers can design the flame retardant clothing styles they want for us to produce.
Advantages of flame retardant clothing:
Customized production
Have an embroidery factory
Provide free samples
Professional quality inspection team
Accessories of flame retardant clothing:
We have a professional procurement team with 10 years of overseas procurement experience. We can purchase global accessories according to customer requirements, collect and select materials from all major exhibitions, and provide you with the most cost-effective accessories!
Certification:
Xinke protective flame retardant clothing is suitable for your employees and required by law in wide industries and is regulated by numerous safety standards boards. Xinke Protective has acquired the certificates, such as ISO 9001, ISO 14000, SA 8000, WRAP, CE, UL.
Application:
Xinke protective flame retardant clothing are widely used in petroleum, chemical, natural gas, electric welding, fire protection, offshore operations and coal mining industries.
Quality is the soul of an enterprise, hope fully we can have a chance to serve you!
FAQ
Q: How to ensure your the delivery time?
A: -We have modern automated assembly lineproduction equipment, just 120 seconds is needed from the first process to the last one;
-Moreover,we have prepared finished fabrics which can be produced into clothes immediately to short the delivery time to15-20 days;
-Urgent order will be deal with immediately.
Q: What`s your payment terms?
A: EXW, FOB, CNF, CIF and L/C payment terms etc.
Other terms can be negotiated.
Q:Can you producesmallorders?
A:Yes,we do. If your order is smaller than our MOQ, we can arrange special for you but the cost would be higher.
Q: How to ensure your product quality?
A:We have the;the most advanced testing equipment. Two inspections are taken in the factory and the laboratoryto ensure that each batch ofproduct is with high quality.
Q: What`s your main market?
A: Our clients are all over the world, having mature market in Europe, Malaysia, Indonesia etc, exporting large quantity FR garments every month by container quantities.

Q: Do you provide the sample? How long it takes?
A: Sample can be provided.
Delivery time: Regular item in stock can be delivery in 1-2 days.
Your Customize will takes 7-10 days.
Q: Do you supply OEM service? Can you make as our design? Also I want to put our LOGO on protective clothing?
A: Yes, we can customize the design for you, which exactly as your demand.Your LOGO can be put on clothing by format of EMBROIDERY, SCREEN PRINTING etc as requested.

Q: How many times washing your FR garment can endure?
A: More than 50 washing time for Europe standard.
More than 100 washing time for NFPA standard.

Washing time can be customize according to require and market.
Q: Is that possible to be your agent or distributor?
A: Yes, of course. We are glad to work with you together to develop the market.
Feel free to contact us for more information.
We are the OEM manufacturer for FR Workwear, we are developing partners to occupy our market share.
Flame Retardant Garments,Fire Retardant Coverall,Flame Resistant Clothing,Fire Protective Clothing
Xinxiang Xinke Protective Technology Co, Ltd. , https://www.coverallsuit.com