Parent-child equipment is the current trend of the apparel industry, many parents happy to wear the same clothes and children, and children's play and play, closer and children's distance. Parent-child equipment not only to express "we are intimate family" strong affection, at the same time parents can have a "child" addiction, to revisit share of childhood innocence. The popularity of paternity is also embodies a new trend of consumption under the current environment. The more developed the economy, the busier people are, the more fragile the family relationship is and the more thirst for home relationships can be made. High family paternity pack people's hearts to the desires and dreams of their loved ones, into human clothing, fashion has become a unique international fashion coordinates. Unique design style, fashionable style, craft exquisite, bright colors lively, very attractive in the market. Taiwan's Bo Tai Yang international enterprise fashion career company, relying on keen market vision, groundbreaking investment in parent-child marketing areas. Parent-child family uploading According to the seasonal changes, has introduced new clothing for different seasons, different age groups, different consumer groups, threatening to occupy China's current competitive parent-child loading market. We are creating a new era - family and family Modern times we are not hard-working people to change the clothes, but people's fashion lifestyle consumption is our aim is - the elite family so that all people happy at any time to enjoy the new Life we ​​are breaking through - the emotion, family, brand together with our investment - store design, planning, display, staff training and management, the entire output, the perfect shop
Women`s skirt
Women`s skirt made by a series of processes such as yarn and knitting,women`s skirt has Breathable, Eco-Friendly,Quick Dry,anti-bacterial, Anti-Static,
Women`s wear to skirt Short, comfortable and stylish, women's begins Beautiful with a skirt.
Description of women`s skirt
Style: casual and short
Feature:Anti-Static,Anti-Bacterial
Size: customized size
Color: picture color customized
MOQ: 3000pcs
Payment: L/C,D/A,D/P,T/T,Western Union,MoneyGram payments
Material: spandex/cotton
Delivery time: 45-60
Packing: 1pcs get into one polybag,12pcs get into one big polybag
Supply type: OEM service
Service: OEM/ODM service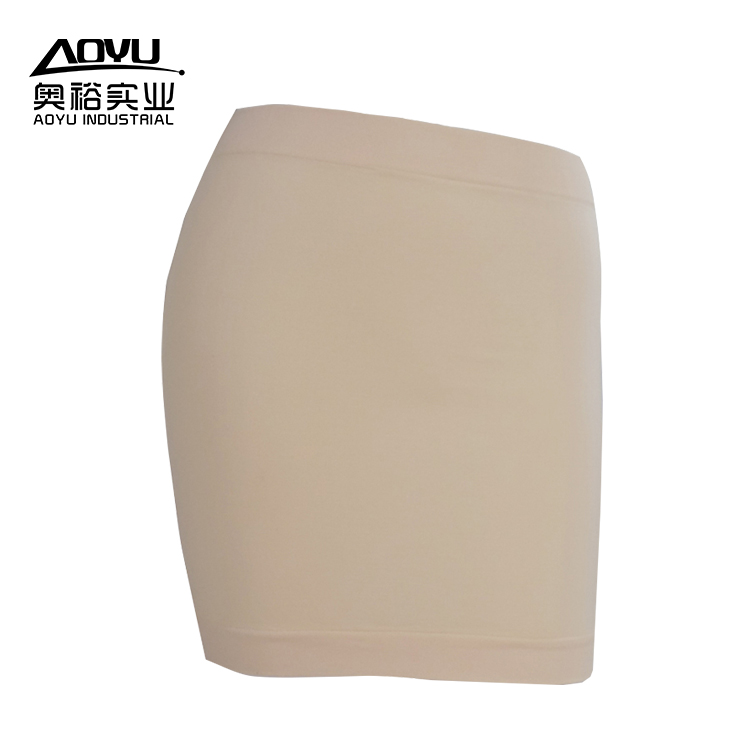 FAQ:
Q: When is the tine of delivery time?
A: 45-60 days after the deposit is generally received.
Q: Can you provide me with a sample?
A: Yes,we can provide you with samples,you need to pay for shipping.
Q: Can we make our own brand?
A: Yes,we can provide OEM/ODM service, we have a different style of sample for you to choose.
Women'S Skirt,Women Skirt,Sexy Short Skirt,Seamless Women'S Skirt
Shantou City Aoyu Industrial Co., Ltd , http://www.staoyu.com